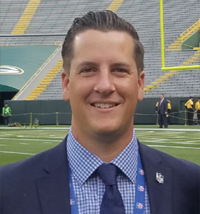 Ben Crowell
Ben Crowell is an insurance litigation attorney who focuses his practice on representing commercial entities as well as individual homeowners against insurance companies who refuse to pay for all types of covered damage, loss to real property, theft or loss of personal property, lost business profits/revenue, medical expenses, and additional living expenses. He has a vast amount of experience handling these claims across Texas and Wisconsin and has dedicated the entirety of his career to representing Plaintiffs in insurance-related litigation as well as mass torts and personal injury.
The Wisconsin native attended the University of Wisconsin for his undergraduate studies and then attended law school at St. Mary's University School of Law in San Antonio, Texas. When not busy running his practice, Ben also works for the National Football League ("NFL") and the National Collegiate Athletic Association's ("NCAA") Big Ten Conference as an Instant Replay Assistant Official, helping to officiate football games from inside stadium replay booths around the country. He also has three children, including a set of twins, and is an avid golfer.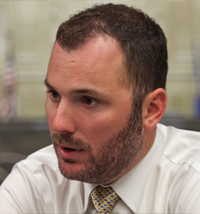 Brennan M. Kucera
Mr. Kucera has practiced in federal and state courts all over Texas and Louisiana, representing both commercial clients and individuals. He is proud to have represented such a diverse base of clients, including: municipal governments, local and multi-national non-profit groups, religious organizations, colleges, fraternal orders, cultural and art centers, real estate investment companies, property management companies, landlords, apartment complexes, restaurants and more.